Foxboro News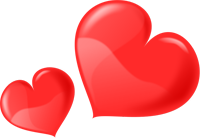 PTA VALENTINE CANDY GRAMS ON SALE - SEE ATTACHED FLYER HERE
PTA NEWSLETTER for FEB: HERE
Kindergarten, TK, and new student enrollment info soon to be announced!
1. Kindergarten students must be 5 by Sept. 1st.
2. All new students who plane to register must have a birth certificate, shot record
and two ulitiity bills in your name and live in the Foxboro area.
3. Pre-Registration will be announced at a later date. Please save
a March utility bill to attach to the form that will be sent home.
Local Holiday -Friday, Feb 17th
President's Day - Monday, Feb. 20th
Spring Break - Friday, April 14 - Friday, Apirl 21
Mileage Club Information
Volunteers needed now!
Would you like to donate an hour-and-a-half once a week? We need parent volunteers to record the student's laps around the playground. It's a fun and easy way to get involved at Foxboro and see your child during recess! Please contact the PTA Physical Fitness Coordinator, Genevieve Villaruel, at gavillaruel@gmail.com if you would like to help.